Rusconi Benessere
Located between the Italian Alps and the city of Milan, the Rusconi Benessere Center is the most renowned and famous physiotherapy center in Europe for the treatment of adhesive capsulitis of the shoulder.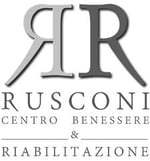 Challenge
Most patients with adhesive capsulitis recover with nonsurgical treatments, including therapeutic exercise programs. Of course, the degree of clinical improvement depends on the patient's adherence to the program. The problem is that the rehabilitation treatments for adhesive capsulitis in a center are quite expensive in both cost and time, but at the same time the exercise programs carried out by patients at home, without the supervision of the physiotherapist, are usually associated with low adherence.
The goal of the Rusconi Benessere Center was to find a balance between both options to achieve the best therapeutic effectiveness and a methodology that would reduce the number of sessions in the center but would motivate patients to exercise at home to achieve a faster recovery.
Solution
Rusconi Benessere implemented ReHub as a digital solution for home-based rehabilitation to optimize its treatment services for adhesive capsulitis of the shoulder.
After rethinking their approach, they hypothesized that they could reduce from 3 face-to-face sessions per week to 1 face-to-face session every 2 weeks combining 5 sessions per week of autonomous exercise at home.
Results
The effect of remote sessions for home rehabilitation with ReHub over a 4-week period was analyzed. These were the results:
67% improvement among patients who followed the combined rehabilitation therapy, well ahead of 23% who followed the traditional therapy
75% of patients completed the treatment
80% satisfaction rate among patients
Currently, Rusconi Benessere incorporated ReHub not only for the treatment of shoulder pathologies but also for the treatment of other areas such as the spine and knee.
"I have chosen ReHub for its therapeutic efficacy and because it is safe and professional. Patients have enthusiastically accepted this method not only because they can continue their rehabilitation process but also because they feel they are cared for, thanks to the constant supervision and communication that I provide through ReHub "
Roberta Vaj
Physiotherapist and Director