The most accurate and efficient telerehabilitation platform.
Scale your physical therapy clinic with home-based exercises and telerehabilitation services. Choose the plan that better suits your needs.
Basic
FOR SMALLS BUSINESSES AND INVIDUAL PRACTITIONERS

Unlimited number of patients
Creation and personalization of exercises with video library
Unlimited creation of new exercises and protocols
Unlimited chat messages
Up to 500 minutes of video calls
35+ clinically validated questionnaires
Real-time patient monitoring for adherence and progress
Evolution of the patient's pain
Basic patients reports
Alerts and reminders for patients and professionals
Email Support
Schedule a demo
Pro
FOR SMALLS BUSINESSES AND INVIDUAL PRACTITIONERS
Everything included in Basic ✚
Excercise monitoring with Computer Vision and Tracking Sensor
Analysis of ROM, reps, speed and *strength
Sharing patients and content between professionals
Up to 1500 minutes of video calls
Video call scheduling
Corporate customization of patient reports
Schedule a demo
Enterprise
For large Clinics, Health Plan Providers and insurance companies
Everything included in Pro ✚
Dashboard for monitoring center activity
Patient interface customization with corporate branding
Sending files via chat and cloud storage
User and permissions management
Integration with third party systems
Patient activation through SMS
Phone support
Dedicated Customer Success
Schedule a demo
Frequently Asked Questions
How do I start?
As soon as you create your account, you will be able to access all the ReHub functionalities offered by your plan. In addition, our team of experts will guide you with training so that you can get the most out of the tool.
What do I get when I subscribe?
By subscribing you will be able to start providing telerehabilitation services to your patients and you will be able to enjoy all the functionalities that your plan includes.
On the other hand, your patients will have free access to do the exercises that you have prescribed, access the patient-professional communication channel, and all the other benefits that your plan includes.
Is there a discount on the annual plans?
Yes, we offer discounts on annual subscriptions. Please contact our sales team to get more details.
Can I buy more than one subscription?
Yes, when you create the ReHub account, you can invite your colleagues from the center so that everyone can access and share patients if necessary.
Each invitation means a new ReHub subscription and will be charged to the card you have assigned to your account.
Do you offer solutions for Hospitals, Medical Insurance, Large centers?
Yes. We work with large clinics, hospitals, and insurance companies that operate on a large scale. You can contact us at sales.rehub@dycare.com to help you choose the Enterprise plan that best suits your needs.
Is ReHub suitable for seniors?
Yes, ReHub is very intuitive and easy to use. The REHAPT and REHIP clinical studies demonstrate the safety and effectiveness of ReHub with people up to 80 years old. ReHub is designed to be easy to use for patients of all ages and with low-tech skills.
On the other hand, your patients will never feel alone because our technical support team is always there to answer their questions. Our 83% patient satisfaction rate supports it.
Is it necessary to purchase sensors to use ReHub?
No, ReHub works without the need to use sensors, but we also allow them to be added when the professional needs greater precision and control in the patient's movements.
What is the duration of the subscriptions?
ReHub plans are paid monthly or annually. It's easy to get started and you can cancel the service at any time.
How do I cancel the service?
Canceling your ReHub account is a simple process. Access "My subscription" section and then click on the button to cancel your subscription.
What does "unlimited" mean?
ReHub plans have no patient or chat usage limits. You can review our Terms and Conditions of Service Policy here.
Our customer support team is always with you
Neither you nor your patients will feel alone because our customer service and technical support team are always by your side to assist you in everything you need.
We have a multilingual team that can answer any questions at any time.
Get in touch with us through any of our official channels and we'll be happy to help you and guide you through each step of the process.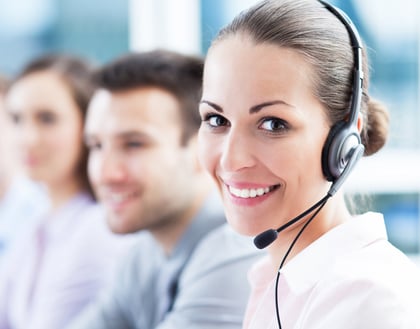 OUR CUSTOMERS
Trusted by leading Hospitals, Clinics, and Health Insurance Companies