The renowned College of Physiotherapists of Catalonia, which has more than 30 years of experience and more than 12,000 affiliated professionals, promotes the digitization of digital rehabilitation with ReHub.
The agreement signed by the president Ramon Aiguadé and our CEO & Founder Silvia Raga aims to promote the use of digital tools to streamline processes and improve professional practice.
Health professionals will now have access to the ReHub platform. They will be able to offer 100% online or hybrid physiotherapy services. Through our telerehabilitation tool, each professional can create a personalized exercise routine for each patient, monitor their progress remotely and follow up with the patient via chat or video call.
"This is one more tool that physiotherapists have at their disposal. This initiative is in line with the Board's intention to continue facilitating the work of our members," said Ramon Aiguadé, dean of the CFC.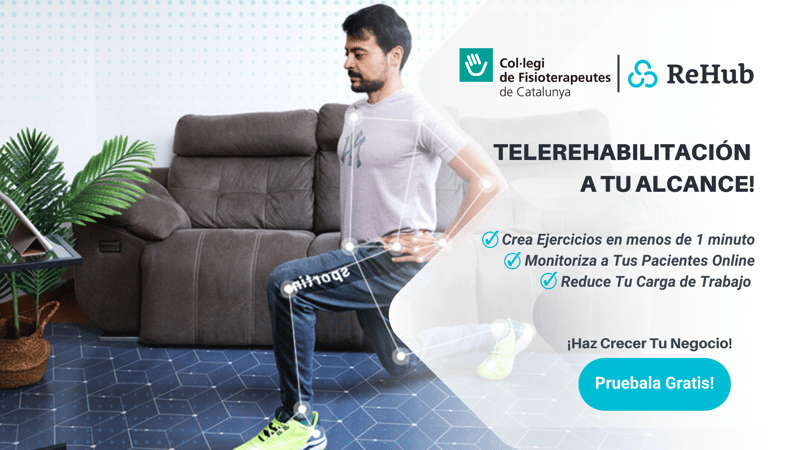 For his part, the patient can perform the exercises wherever and whenever he wishes, thus obtaining greater autonomy. At the same time, the patient will have the support of the virtual coach, Diana, who guides the patient in each execution of the exercise, so that the patient feels accompanied throughout the rehabilitation process.
We show you how it works in this video
Thanks to the agreement, physiotherapy professionals who are members of the CFC will benefit from the following advantages:
14-day free trial
550 free ReHub Pro licenses (for 3 months)
50% discount in ReHub Pro monthly subscriptions
To access our services you must log in to your private area of the CFC Club.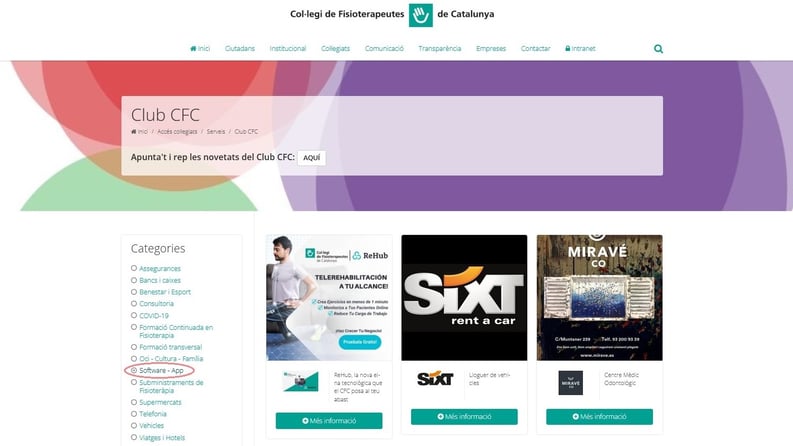 With more than one million therapeutic exercises performed through the platform, 7,000 patients attended and a 90% of satisfaction rate, ReHub has positioned itself as the most used telerehabilitation platform in Spain in just a year and a half.
Currently, hospitals such as Vall d'Hebron, Hospital Sant Pau or famous rehabilitation clinics in Europe such as Vital&Clinic, Institut Arquer, Fisioterapia Enrique Sierra, Top Physio Roma, among others, already trust us.
Don't know if your Physiotherapy Colleague has an agreement with us? Contact them directly or write to us at getrehub@dycare.com.