TELEREHABILITATION PLATFORM
Everything you need to deliver secure and effective digital therapy
CREATE

AND

PERSONALIZE

THERAPEUTIC EXERCISES
SEND
CHAT

MESSAGES AND

MAKE

VIDEO CALLS
MONITOR PATIENT PERFORMANCE VIA
CAMERA

OR SENSOR

-BASED

MOTION CAPTURE OR

VIDEO

VIEWING
ANALYZE THE EVOLUTION OF
PAIN,

RANGE

OF MOTION AND

ADHERENCE
COLLECT PATIENT-REPORTED OUTCOMES WITH MEDICAL
QUESTIONNAIRES
GENERATE
CUSTOMIZED REPORTS

WITH CLINIC LOGO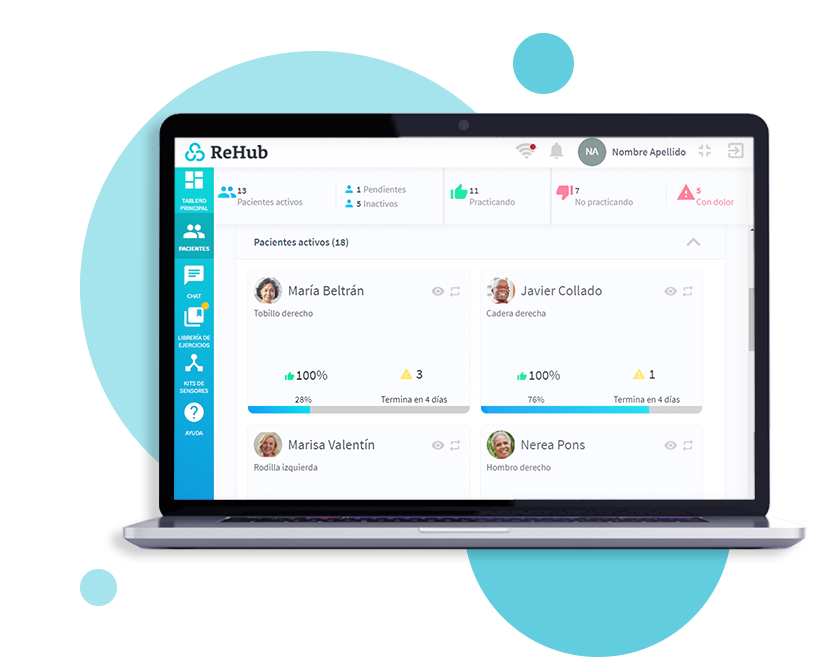 Manage your patients quickly and easily
Our AI-based algorithms allow you to quickly identify patients' needs and pain points, such as a struggle to comply with the program, a high pain level experienced during exercise or low adherence to the program.
Customize your dashboard
Use the priority action list to focus on patients who need you the most
Receive alerts based on patient activity
Manage patients according to its status (active, inactive, archive)
Create and customize therapeutic exercises
With more than 1300 video exercises, our library allows you to create exercise programs in seconds. ReHub offers advanced customization settingsand allows you to upload an unlimited amount of your own content.
Upload your own exercise videos from your smartphone
Use pre-designed exercise protocols or create your own
Set the intensity, reps, and speed of each exercise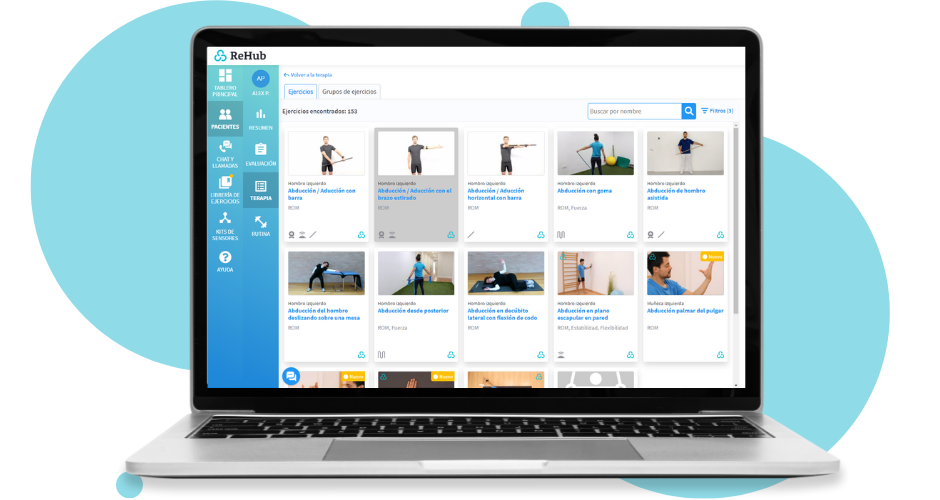 PATIENT MONITORING
Our therapeutic platform offers three monitoring systems
Computer Vision
Inertial Sensors
Video Library
Computer Vision
Using only the patient's camera, ReHub analyzes range of motion, speed and number of reps for a more accurate monitoring of the patient's exercise performance.

Thanks to its advanced Computer Vision technology, ReHub analyzes 74 body points to provide real-time biofeedback.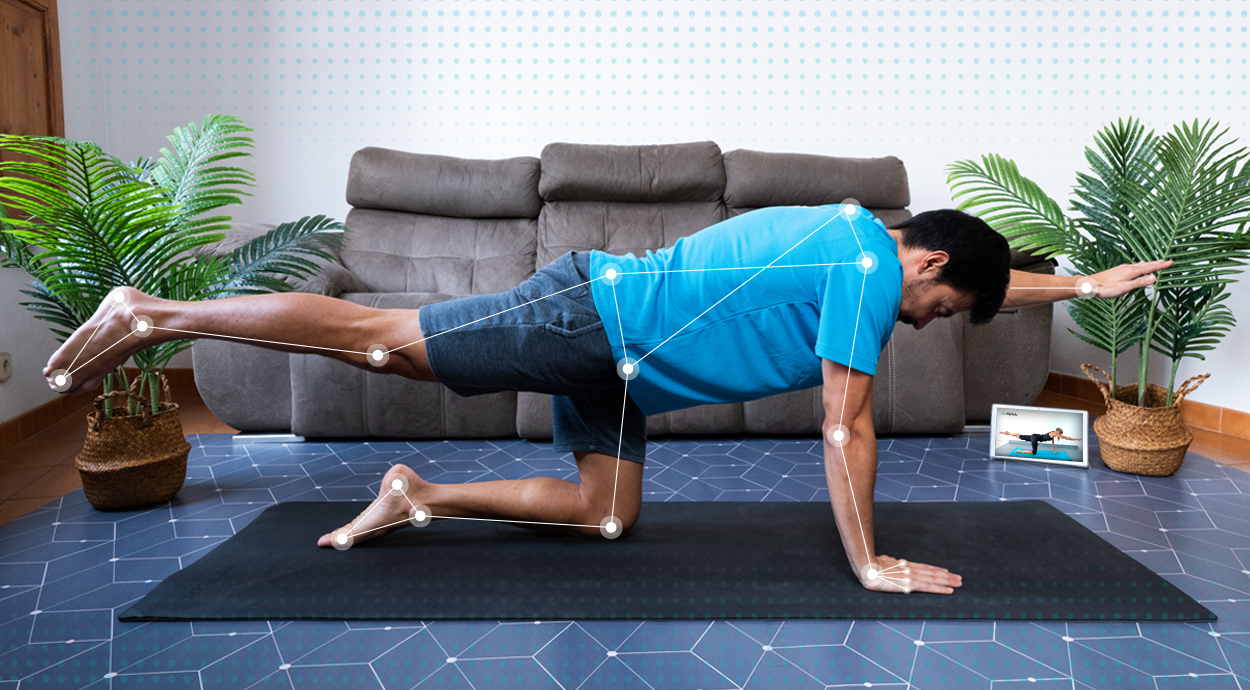 Inertial Sensors
ReHub has the most advanced technology in inertial sensors for rehabilitation. When patients use the ReHub Tracking Sensor, you will be able to tell if they did their exercises with the correct range of motion, speed and strength.

Our system analyzes up to 45 parameters in a single movement and it is clinically validated by prestigious hospitals and rehabilitation centers in Europe.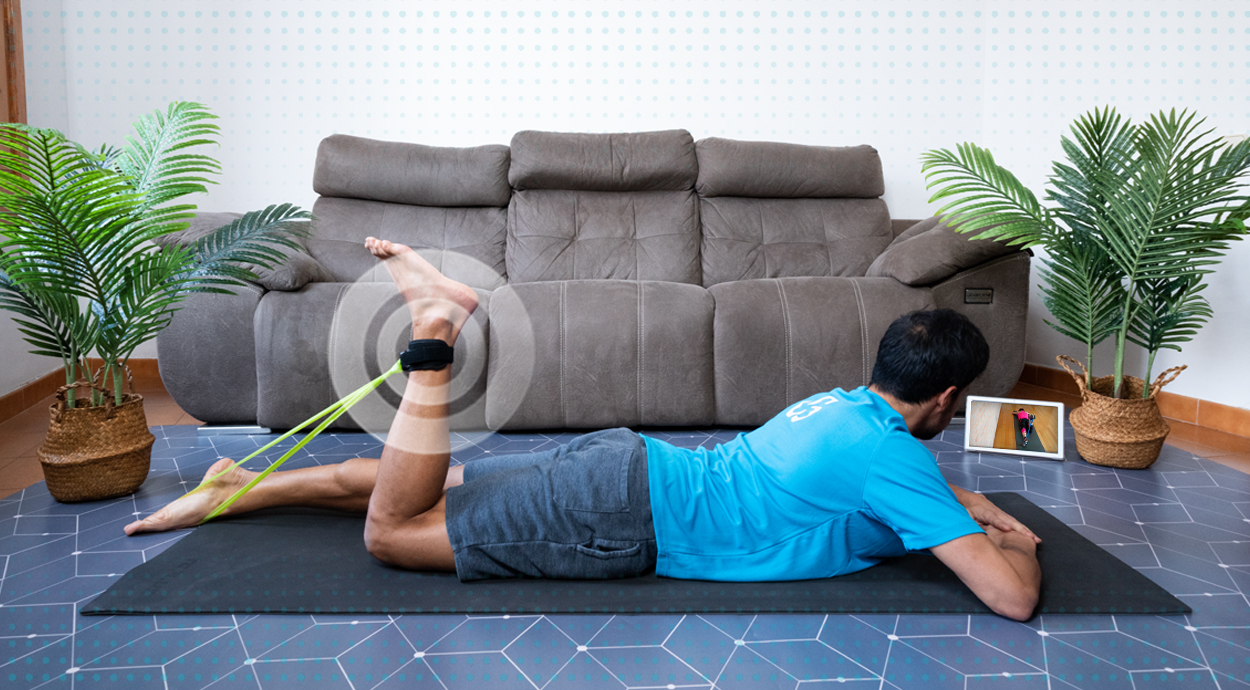 Video Library

With more than 1300 exercises in our video library, you will be able to design an exercise program quickly and easily.
You can see the complete list of exercises by logging into the ReHub platform. If you don't have an account yet, you can create one for free.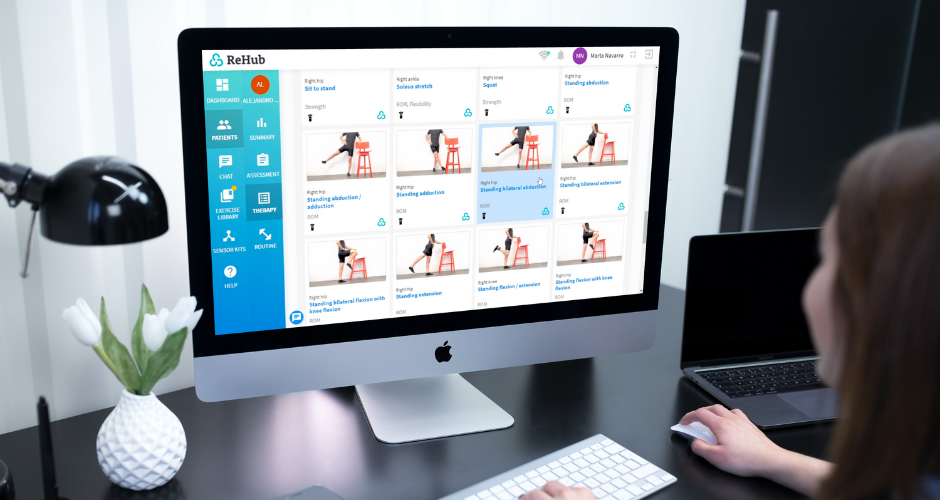 Send messages and make video calls
Through ReHub you will be able to communicate with your patients at any time and from anywhere. The chat will allow you to exchange unlimited messages and keep a constant interaction with them. Video calls will allow you to follow up with your patients more closely.

You will also be able to schedule video calls and add them to your patients' calendar, making it more convenient for them.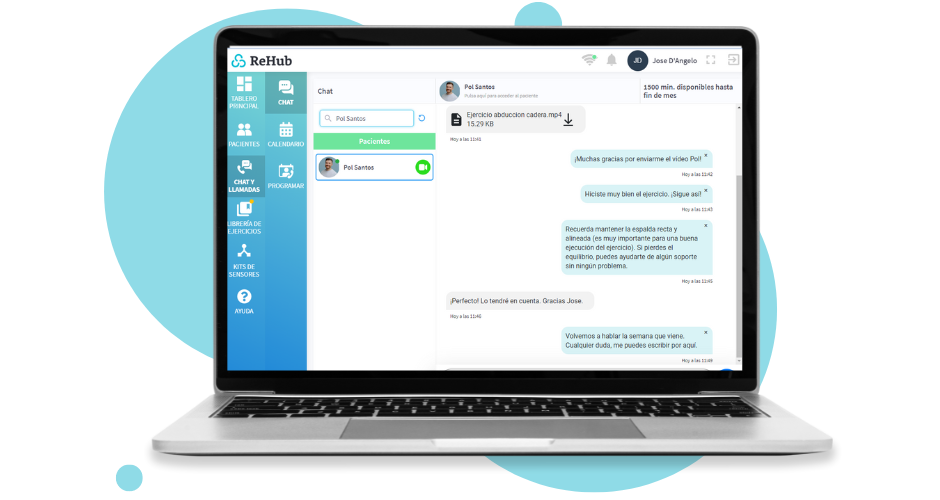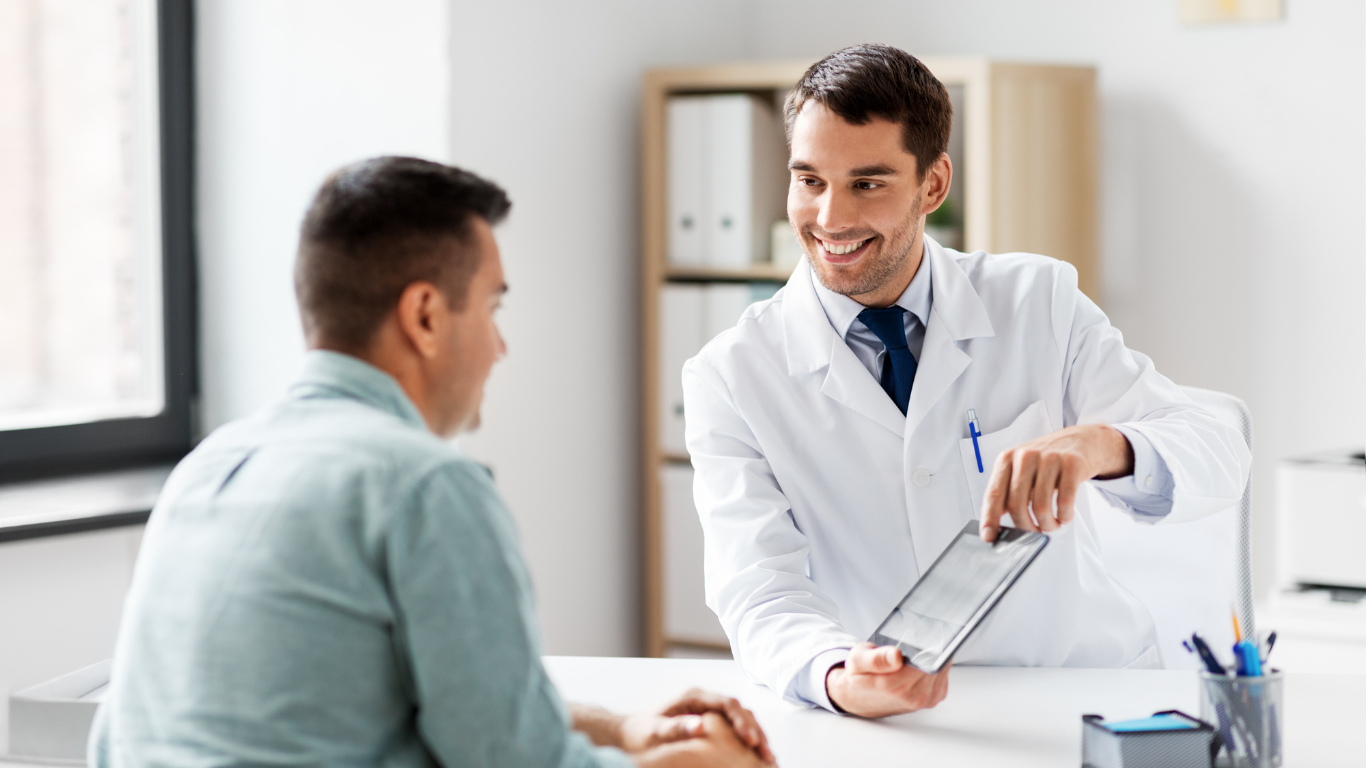 Everything you need to scale up your clinic
Our telerehabilitation platform for physical therapy provides all the necessary tools to personalize your services and make the patient experience optimal.
+35 clinically validated questionnaires.
Share patients and content between professionals.
Personalize the patient experience by including your logo.
Generate patient reports with your company's logo.
REHUB APP FOR FREE
Involve your patients in their recovery process
Our app has been tested on patients up to 80 years old and has a 4.5/5 satisfaction rating


Reduces recovery time

24/7 accessibility via smartphone, tablet or laptop

Real-time feedback on exercise performance

Patient empowerment and greater adherence to treatment

Professional supervision via chat and video call

Cost savings in transportation and face-to-face physiotherapy
SUCCESS STORIES
Read our case studies
Are you ready to try ReHub ?
Create an online physiotherapy service in your clinic and try
ReHub for free for 14 days!